About ESPRO
Globally, we face significant environmental, economic, and social challenges. Today, more than ever, we need to act and to help create a world that supports generations to come.
Our Vision
Our Vision is to bring you the whole new level to deliver the best customer experience with the commitment to going a step beyond what is expected to manufacture and deliver the highest quality product and service and make the world more sustainable through our innovation.
Our Mission
Our Mission ESPRO consults, designs, maintains, saves, and provides sustainable lighting solutions for your business, enabling you to reduce costs, energy consumption and environmental impact with excellence customer service.
ESPRO works to find solutions to these pressing issues and to make the world a better place. By setting ambitious goals and working to accelerate the achievement of these goals, we strive to cultivate a dynamic and being the main manufacturer distributor that aimed to reduce the use of energy, lessen the cost of production, as well as extract the highest effectiveness from our energy-saving products.
Over the past 30 years of being the main manufacturer distributor for an assorted selection of lightning-related products and services with the best light using the greenest energy with excellence customer service. We have a long-standing commitment to provide our customers with the best possible service and to continually maintain a strong and lasting relationship with them.
To us ESPRO, business isn't about selling or designing the products only. It's about being true to our own customers and dedicated by
producing the best possible product and focusing on the essentials. It's in our best interest to put the consumer's demands beyond all expectation (the transaction). We create incredible experiences, deepen customer engagement, and drive hyper growth.
Let's create experiences that delight, strengthen connections and grow your business with ESPRO.
We provide the solution to our customers through the concept of SMART
M
The more we use LED lights, the more we save energy
T
Target is met. (Customer's target is cost down)
Smart Product
The products are "SMART" in terms of add-on functions and application.
For example, if customers buy street light from other vendors, they will get only the street light. On the contrary, if customers buy street light with us and they want application CCTV, we can do it for them.
We differentiate our street light as SMART PRODUCTS because the add-on functions that we can install application in it. The street light itself is provided technological advance that supports add-on function required by customer, in this case CCTV. This high technology can possibly make a lot of street lights become a small smart city.
SMART LIGHTING
The lightings are "SMART" in terms of embedded technology.
For example, if customers buy LED bulbs from other vendors, they will get only LED bulbs. For ESPRO, we have dim bulbs and traditional bulbs for customer to choose.
The dim bulb is a SMART LIGHTINGS because when there is sufficient light in the room, the bulb starts dimming to save energy. And when the room is dark, the bulb is lighting to brighten the room.
The bulb is so smart that it can light when there's a person in the room and dim when nobody is there.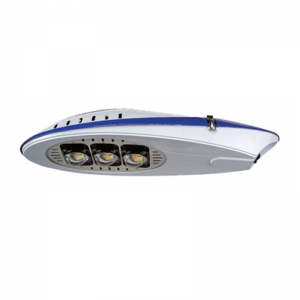 SMART SOLUTION
SMART Home
ECO PRODUCT
Concrete Hardener